206-bed student housing scheme sold to Singaporean investor City Developments Limited.

Sale price reflects an exit yield of 4.81% – a new record for the Southampton student accommodation market.

Transaction follows two benchmark-setting deals in Cambridge and central London by Apache Capital.
Apache Capital has sold the last purpose-built student accommodation scheme in its portfolio.
The UK-focused investment manager, which specialises in living real estate, has sold Cumberland Place to City Developments Limited, a Singapore-based investor and developer for over £30 million, representing an exit yield of 4.81 percent and exceeding the target sale price.
Completed in 2018, the high quality student housing development is situated in the heart of Southampton, being a six-minute walk to the north west of Southampton Solent University's East Park Terrace campus and a 16-minute journey by public transport to the University of Southampton's Highfield campus.
The property, which is fully let and has achieved 100 percent occupancy year-on-year, comprises 206 direct-let student beds arranged over 12 storeys. On-site amenities include a gym, screening room, 10th floor sky deck and common room with panoramic views of the city across to the Isle of Wight.
Apache Capital had previously sold its student accommodation assets in Cambridge and central London to Cambridge City Council and a Greystar-led joint venture respectively, with both transactions setting new sector benchmarks for exit yields. The exit yield for Cumberland Place is believed to be a new record for the Southampton market.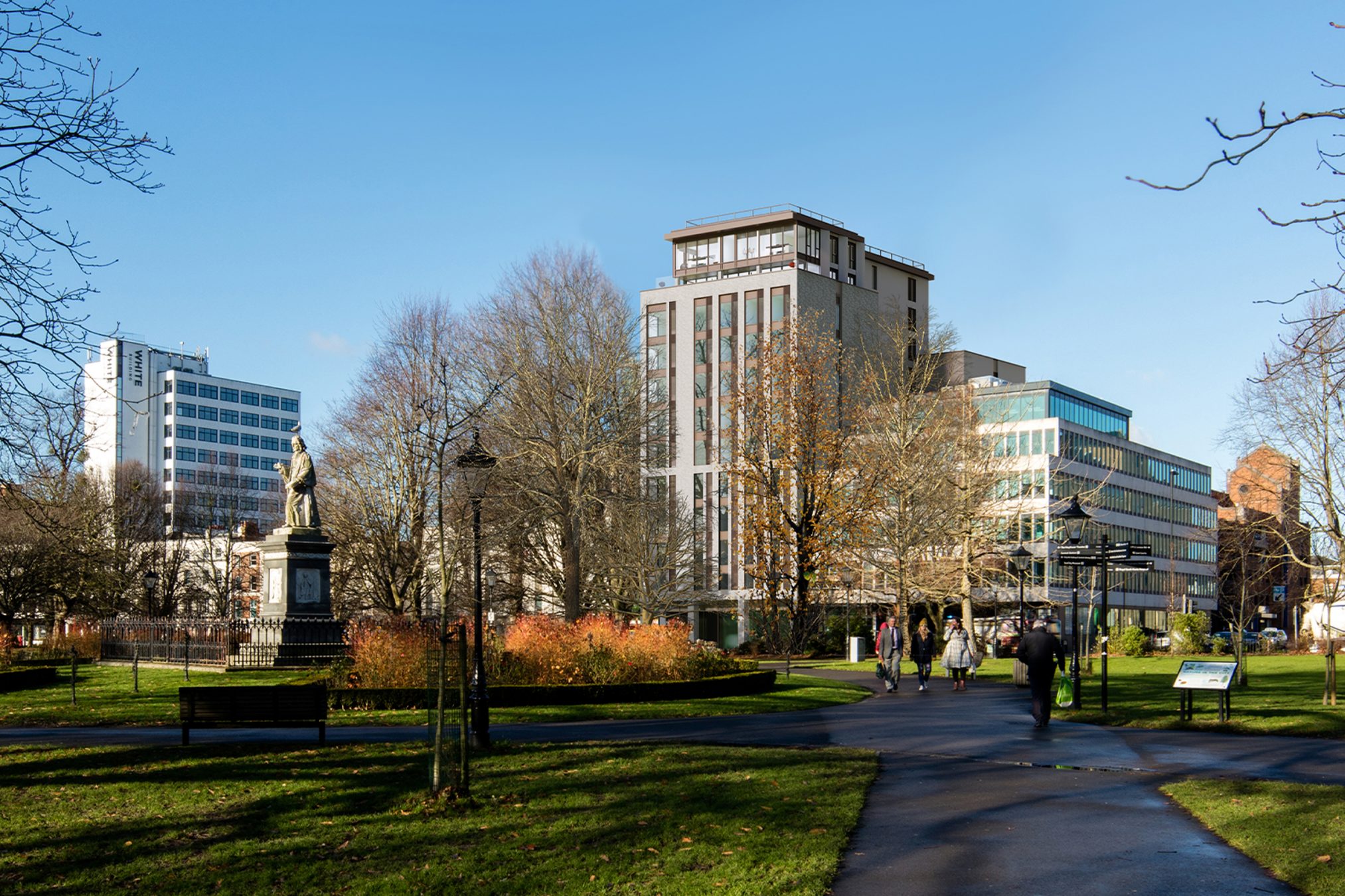 Now fully divested from purpose-built student accommodation, Apache Capital will focus on delivering the remainder of its £4.1bn build-to-rent (BTR) portfolio.
The investment manager has a prime multi-family housing joint venture with developer-operator Moda, as well as a wholly owned single-family housing platform, named Present Made – the UK's first branded, vertically integrated single-family BTR platform.
John Dunkerley, CEO and Co-Founder of Apache Capital, said: "Today's announcement gives City Developments Limited a high quality, high performing asset that is underpinned by a strong location, good design and premium branding.
"The success of our purpose-built student accommodation assets, reflected in the sale price achieved in all three disposals, is a vindication of our strategy to pursue a highly amenitised, service-driven model in the UK's emerging build-to-rent sector."

Jamie Snary, Executive Director Asset Management and Operations at Apache Capital, said: "Cumberland Place has consistently performed strongly since its completion in 2018 with full occupancy being achieved year on year as well as consistently strong rental growth.
"As with all our assets, whether in our multi and single-family build-to-rent pipelines or our previous student accommodation investments, Cumberland Place was designed from the outset with the end user, the resident, in mind.
"This strategy has once again borne success with year on year re-booker rates exceeding market norms and consistently positive resident feedback and this is reflected in the sale price that has been achieved."
Hugo Noble, Director of alternative specialist MTRE, who handled the sale on behalf of Apache Capital, said: "The sale of Cumberland Place reaffirms the appetite for well positioned, high quality student accommodation assets remains strong despite the current wider market conditions.
"The calibre of the investor interest was reflected in the pricing achieved and through the number of bids received, further highlighting the robustness of the purpose-built student accommodation sector in turbulent economic conditions."