McLaren Property, the real estate development and investment division for McLaren, and Apache Capital Partners announce today that they have entered in to a £100m joint venture for the development of a student and office scheme in Shoreditch. The development will comprise 419 high quality units and 43,000 sq ft of office space, with completion for the 2015 academic year.
Debt financing for the development is being provided by RBS and the office building has been forward sold to Helical Bar Plc for £21m.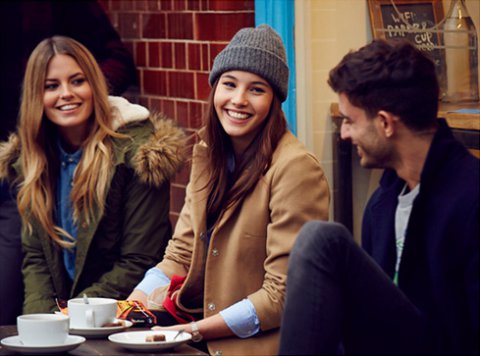 The development is well-located to benefit from the increasing demand from over 50,000 students studying within 20 minutes' walk of the development.
This transaction represents the second successful acquisition by McLaren Property and Apache Capital Partners from Ireland's National Asset Management Agency ("NAMA"). The first was the 253 bedroom student accommodation development at Paris Gardens, in Southwark, which completed this summer and achieved 100% occupancy during its first academic year.
McLaren currently has a growing portfolio of student accommodation schemes in addition to its other development activities, focused on London, Cambridge, Oxford and strong university locations throughout the UK with a total of over 3,000 beds and a gross development value in excess of £500m. The student accommodation portfolio forms part of McLaren's total development pipeline across all sectors of over £1bn.
Apache Capital Partners' Social Infrastructure Investment Platform, managed jointly with Tadhamon Capital, now comprises £225m of assets under management across a portfolio comprising over 1,500 student accommodation bedrooms in addition to healthcare and affordable housing sectors.
John Gatley, Managing Director, McLaren Property, said: "We are very pleased to have concluded another significant deal in our joint venture equity relationship with Apache Capital Partners. The prime student accommodation and high-end residential sectors remain the focus for McLaren Property's investment and development pipeline."
Richard Jackson, Founding Partner, Apache Capital Partners, said:"We are delighted to have completed the Paul Street, London transaction, which takes Apache Capital's assets under management to £225m. Apache Capital has again proven that through our experience and established contacts we can capitalise on the opportunities and act quickly given the strength of our Middle Eastern backing, to fund high quality institutional grade investment opportunities with attractive terms. This transaction is our third with McLaren Property and further demonstrates our track record in the student accommodation sector. Over the past two years Apache has developed an institutional grade portfolio and we look forward to investing further with McLaren Property. With substantial funds currently available, Apache intends to double its assets under management over the next 12 months, continuing to specialise in the development funding of institutional grade assets in the alternative sectors."