Apache Capital Partners is pleased to announce today that it is forming a strategic Joint Venture with Moda Living Ltd, itself formed by Caddick Group Plc and Generate Land Ltd. The Joint Venture will plan, develop, deliver and operate a leading premium BTR portfolio, located in prime sites across UK regional cities, with a pipeline of approximately 5,000 units and a gross development value of £1 billion.
Following more than two years of due diligence, this strategic Joint Venture makes Apache Capital the long term funding partner of Moda Living. The partnership is expected to create the largest owner of regional purpose-built BTR and one of the largest owners of BTR overall in the UK. Apache Capital will be the majority partner of the Joint Venture.
The portfolio concentrates on regional centres where population growth and an undersupply of residential accommodation looks set to trigger rental and capital growth over the next few years. A focus on prime locations attracting the ideal tenant profile for BTR developments; 20-44 year olds with disposable income who demand locations and buildings that come with high quality services and amenities.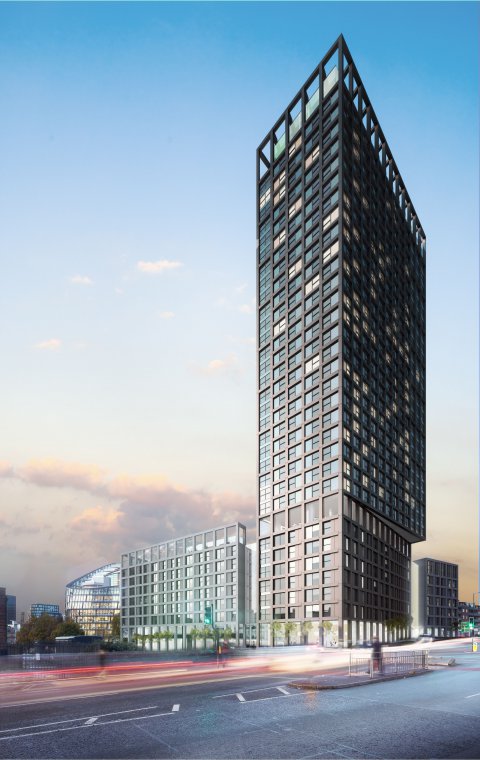 The seed asset is Angel Gardens, Manchester, located in the centre of the Co-op and Hermes 20 acre Noma masterplan and bordering the vibrant and attractive Northern Quarter. This landmark development includes an iconic Mies Van Der Rohe-inspired 36 storey tower, comprising 458 stylish units, high quality gardens and resident amenities tailored for the Build to Rent sector. In a complex with unparalleled public realm, co-locating retail and high quality bar and restaurant space, Angel Gardens is expected to set the new standard for luxury, contemporary living in Manchester.
Angel Gardens will offer its customers a lifestyle choice not currently available in the city. All Moda Living customers will have exclusive use of all amenities within the building, including resident lounges, a state of the art cinema room and business meeting space. Plus there is a rooftop garden complete with BBQ zones, gym and fitness classes, Yoga and the 'Multi-Moda' sport court complete with netball, tennis, basketball and football facilities and a comprehensive range of concierge services.
Richard Jackson, Co-Founder and Managing Director of Apache Capital Partners, said: "We at Apache Capital have seen a strong demand from our Middle Eastern investors in the UK's Private Rented Sector. This is partly because BTR is already an established sector in the region, the sector's continuing supply/demand imbalance in the UK, but also coupled with the prevailing lifestyle shift toward flexible living that delivers high quality amenities and services. Following two years of intensive due diligence, we at Apache Capital are very pleased to be forming this strategic Joint Venture with Moda Living,our development and operating partner.
"The 5,000 unit secured portfolio provides us immediate scale and Apache Capital and Moda Living will currently be the largest owner of regional purpose-built BTR and the second largest owner overall in the UK.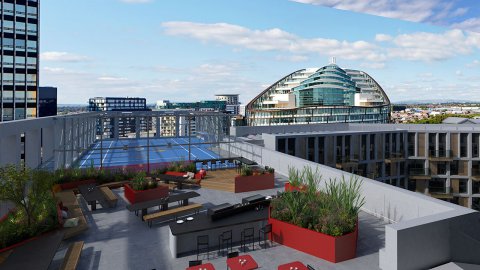 "This strategy builds on the success of Apache Capital's Social Infrastructure investment platform, where we have aggregated an institutional grade portfolio of assets in the student accommodation and healthcare sectors."
Johnny Caddick, Director of Moda Living, adds: "We're really pleased Apache Capital acknowledge and understand the vision Moda Living has to deliver a best-in-class BTR product and we are looking forward to delivering our portfolio with them as our strategic partners.
"Traditional views on renting are changing and more people are looking towards BTR for long-term tenure. With this in mind Moda Living's aspirations are to create lifestyle developments that focus on putting the tenants – our customers – at the heart of the concept. This will ensure we constantly evolve to stay ahead of the market and the changing face of renting as we know it, which enables us to create living spaces that are tailored specifically for city-centric lifestyles."