Apache Capital, Harrison Street and NFU Mutual refinance first asset in prime multifamily portfolio with Moda
• Deutsche Bank provides £70m investment loan for Class A multifamily asset in Liverpool, UK

• Deal demonstrates ability for high quality assets to secure debt financing despite challenging market conditions

• Apache Capital has previously sourced debt funding from Goldman Sachs, LaSalle, Wells Fargo, BentallGreenOak and pbb Deutsche Pfandbriefbank
Leading UK real estate investment manager Apache Capital, which specialises in the living sectors, together with Harrison Street, one of the leading investment management firms exclusively focused on alternative real assets, and insurer NFU Mutual, have successfully refinanced The Lexington, a flagship Liverpool asset in its UK wide build-to-rent (BTR) platform with developer-operator Moda Living.
A £70m facility from Deutsche Bank refinanced the legacy development loan with a new investment loan.
The £115m GDV scheme was the first operational development in Apache Capital, Harrison Street and NFU Mutual's joint venture, which launched in 2018 to fund delivery of Moda's high quality, amenity-rich BTR portfolio in core cities across the UK. The portfolio is being developed and operated by Moda.
The 325-home BTR asset, which has reached stabilisation on a let and reserved basis, having pre-let 40% of the apartments at the time of opening in September 2021, is located on the Liverpool waterfront within a wider regeneration project. Initial construction started in September 2018 and was completed on time and budget in August 2021 despite the challenges posed by COVID-19.
Other schemes within Apache Capital, Harrison Street and NFU Mutual's prime multifamily portfolio with Moda include The Mercian in Birmingham – the city's tallest completed residential tower and subject of Goldman Sachs' first ever UK BTR development loan – as well as New York Square in Leeds, The McEwan in Edinburgh, and Holland Park in Glasgow, where construction has commenced. Operational assets have consistently registered strong leasing performance.
In addition to the prime multifamily pipeline with Moda, Apache Capital has a separate single-family BTR platform (Present Made) and had previously invested in purpose-built student accommodation and senior living.
John Dunkerley, Co-founder and CEO at Apache Capital, said: 
"The fact we were able to complete this transaction despite the challenging market conditions reflects both the quality of the product delivered by Moda and the enduring appeal of residential for rent as an asset class.
"We firmly believe our highly amenitised and serviced model with Moda will prove resilient, with both existing and prospective customers coming to appreciate the benefits of living in an a professionally managed modern apartment building that is more energy efficient than a home in the traditional private rented sector, and comes with a host of onsite amenities, special resident services as well as other benefits that are included within the monthly rental payment."
Paul Bashir, Chief Executive Officer of Harrison Street's European business, added: 
"The successful refinancing reflects Harrison Street's commitment to identifying attractive, high-quality BTR opportunities in markets backed by strong demographics.  We look forward to continuing our partnership with Apache and working with market leading developer-operator brands  such as Moda as we continue to execute on our strategy and generate value for our investors."
Johnny Caddick, Chief Executive of Moda Living, said:
"Moda develops and operates next generation rental homes across the UK, our focus is on providing high quality homes with exceptional customer service, market leading wellbeing and integrated tech. Moda, The Lexington has outperformed the Liverpool market and is now reaching stabilisation within just one year of opening. Its continued performance is testament to the brand, the support of our investment partners and the highly provisioned rental experience we deliver across our living sector platforms."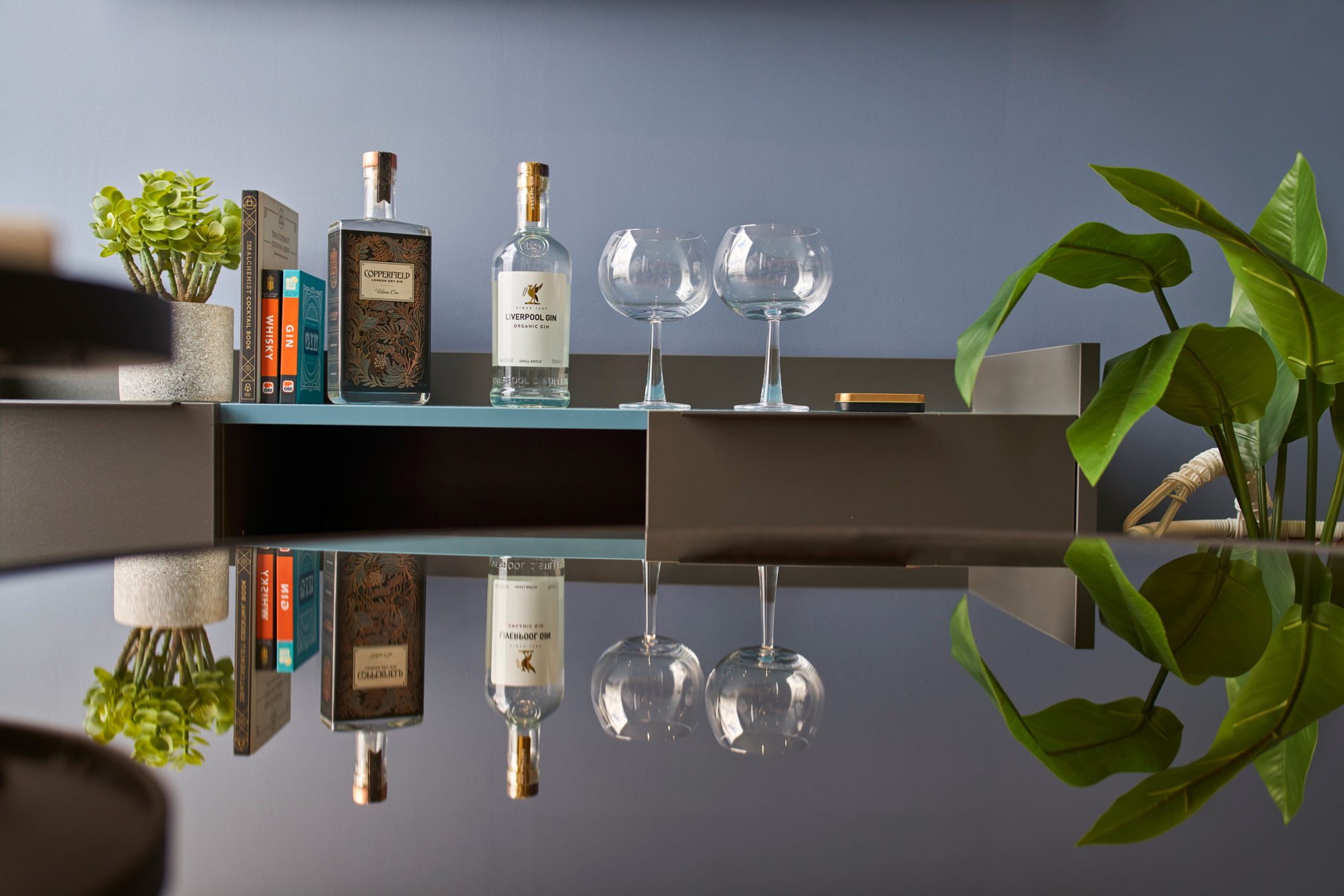 About Apache Capital:
Apache Capital is an investment manager focused on residential real estate for rent with a proven track record of creating value through funding, developing and operating its assets under management.
Apache Capital aims to raise the standard of living for all generations across the UK, building a portfolio of digitally-enabled, consumer-focused brands that deliver for investors and create a more thoughtfully designed, more convenient and aspirational lifestyle for customers.
Investing for the long-term, Apache Capital's philosophy has been to focus on demographically and structurally supported asset classes and the company is behind sector-shaping investments across purpose-built student accommodation, senior living, multi-family and single-family housing.
Apache Capital. Invest in Living. Website: www.apachecapital.co.uk
Media contacts:
Tom Roberts/Matt McLoughlin
Blackstock Consulting (A Montfort Communications company)
tom@blackstock.co.uk / matt@blackstock.co.uk
About Harrison Street:
Harrison Street is one of the leading investment management firms exclusively focused on alternative real assets. Since inception in 2005, the firm has created a series of differentiated investment solutions focused on demographic-driven, needs-based assets. The firm has invested across senior housing, student housing, healthcare delivery, life sciences and storage real estate as well as social and utility infrastructure. Headquartered in Chicago with offices in London, Toronto, San Francisco and Washington DC, the firm has more than 220-employees and approximately $50 billion in assets under management. Clients of the firm include a global institutional investor base domiciled in North America, Europe, Middle East, Asia and Latin America. Harrison Street was awarded Best Places to Work by Pensions & Investments for seven consecutive years (2014-2020) and was recognized by PERE as the 2021 Alternatives Investor of the Year, North America and 2020 Global Alternatives Investor of the Year. For more information, please visit www.harrisonst.com.
Media Contacts:
Nathaniel Garnick/Grace Cartwright
Gasthalter & Co.
+1 (212) 257-4170
About Moda Living:
Founded in 2014, Moda Living is a leading UK developer and operator of rental communities providing a full range of integrated services to source, deliver and operate market leading institutional grade assets. The business has a UK-wide pipeline of more than 20,000 homes with a combined GDV in excess of £6.5bn and over £1.5bn of live construction on site.
Moda operates a family of living sector platforms with leading global institutional investment partners. Moda's vertically integrated model designs, builds and operates next generation spaces to live, work and play. Moda continues to push the boundaries of style, service and innovation to craft considered, diverse residential communities providing different products at different price points for different lifestyle requirements.
Moda's core brand foundations focus on outstanding customer service, unparalleled health & wellbeing and integrated digital infrastructure with real time ESG reporting to provide an optimum rental experience and a better quality of life.